Forgot Your Username
If you have forgotten your username, please provide your email address in the box below. We'll send you an email with your requested username. If you are having trouble, please call us toll-free at 1-800-221-0814.
Email Sent
You'll receive an email in a few minutes. Please check this email to find your requested username.
If you do not receive an email or you are having trouble logging into My Account, please call us at 1-800-221-0814.
South Korea: Seoul, Daegu, Gyeongju • Japan: Tokyo, Toba, Kyoto
17 Days from only $6195 including international airfare
FROM
$6195
17 DAYS
$365/DAY
including international airfare
16 DAYS FROM $5195 Small Group Adventure Only
Itinerary Overview
Ancient kingdoms and modern cities await adventurers exploring South Korea and Japan. From Seoul, where the "Miracle of the Han" buzzes with life, to Gyeongju, the lakeside resort where the mountains meet the sea, South Korea offers treasures both man-made and natural. Imperial Japan boasts gems of its own, from glittering Tokyo to maritime Toba, as well as graceful temple-filled Kyoto. Whether it's a peek into North Korea from the Demilitarized Zone or a bullet train ride through the Japanese countryside, exploring these two empires in one journey offers an experience like no other.
Make It Your Adventure
Personalize your trip to meet your individual needs, from preferred flights and air routing, to "breaking away" to spend more time in a destination.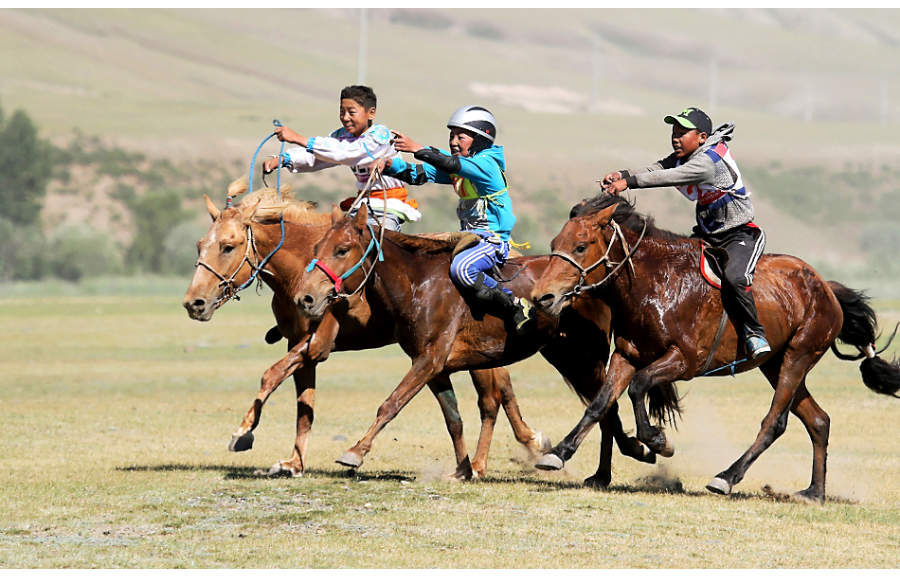 Day-to-Day Itinerary
PRE-TRIP EXTENSION:

Eastern China: Shanghai & Suzhou

6 nights from only $1795

Delve into the beauty and intrigue of Eastern China—from Shanghai, where steel-and-glass towers face off against Art Deco buildings along the Huangpu River—to 2,500-year-old Suzhou, with its serene Wang Shi Yuan gardens and its expansive grid of waterways, which earned it its nickname, "Venice of the Orient."

View Extension Itinerary
Depart today on an overnight flight from the U.S. to Seoul, South Korea.

Day 2

Arrive in Seoul, South Korea

This afternoon, you'll arrive in Seoul, where your Korean Trip Leader will meet you at the airport and escort you to the hotel. Here, we'll be joined by travelers who took our optional Eastern China: Shanghai & Souzhou pre-trip extension.

Nicknamed "The Miracle on the Han" for its stunning rebirth after near destruction in the Korean War, Seoul is sure to make quite an impression at first sight. Watched over by four "guardian" mountains, the metropolis is a buzzing, fast-paced playground for its ten million residents. Awash in neon lights at night and humming with activity by day, its energetic spirit might keep you from noticing that it is also home to serene temples and hiking trails into the mountains. It's a diverse trove of delights just waiting for your discovery. Our trip leader will give an orientation walk to show us where to find the nearest convenience store, the pharmacy, and local dining spots.

After breakfast at our hotel, we'll dive right in to Changdeokgung Palace, a UNESCO World Heritage Site that is one of the "Five Grand Palaces" of Korea's longest ruling family, the Joseon Dynasty. The palace was designed to stand out by not standing out; the sloping hillside and woods around the palace site were largely left intact and the building was designed to nestle harmoniously within the setting.

After lunch at a local restaurant this afternoon, we'll delve into Korea's rich and colorful culture when we visit a local market. Placing ourselves in the midst of the hustle and bustle of daily life, we'll walk among the locals as we see—and maybe even sample—some of their favorite fresh produce and snacks.

Enjoy time at leisure late this afternoon before our Welcome Dinner of authentic Korean fare at a local restaurant just a short walk from our hotel. We'll raise our glasses and say "gunbae" (cheers) to the adventures ahead.

Day 4

Seoul • Explore Ganghwa Island village

Today we'll enjoy a full-day exploration of the ancient ways of life when we visit Ganghwa Island, an artisans' village near the North Korean border. After breakfast, we'll drive first to an observatory where we'll catch a rare glimpse of a North Korean village with the help of binoculars. Then, we'll spend time getting to know the people who have made hand-woven Hwamunseok mats their art form. The mats are considered icons of the nation and artisans are highly valued—but also increasingly rare, with fewer than a hundred left. We'll be trying our hands at making the Hwamunseok mats ourselves.

This afternoon, we'll divide into small groups for lunch in local families' homes, pitching in to help with the cooking. Our visit to Ganghwa will conclude this afternoon with a stop at the local school (when in session), where we'll enjoy a glimpse of the future as we meet the schoolchildren.

We'll return to Seoul in time for dinner on your own. The local scene offers the best classics, from Daegu-style short ribs to crispy mung bean pancakes, but as urban Koreans tend to seek out cuisines other than what they cook at home, you'll find everything from Japanese to New American.

Day 5

Seoul • Visit the DMZ

This morning, we'll drive into the Demilitarized Zone (or "DMZ") between North and South Korea.

In 1953, North and South Korea worked out an agreement (with prodding from China and the U.S.) to allow for a buffer zone separating the ideologically opposed regions. Whenever the two Koreas need to negotiate, they enter the DMZ and work in the JSA (Joint Security Area). As carefully controlled as that may sound, four tunnels beneath the DMZ have been discovered, one of which appeared to be part of a North Korean plot to attack Seoul. Monitoring has been constant ever since.

We'll visit an Exhibition Hall detailing the Korean War, as well as the Dorasan Observatory where we'll get another glimpse across the border and into North Korea. After lunch at a local restaurant, we'll return to Seoul for an eye-opening discussion with a North Korean defector about his experience of life in the north, and what it means to leave one Korean state for the other.

Tonight, we'll enjoy some time at leisure and dinner is on your own. Please Note: Travelers to the DMZ will have the choice of walking one of the underground tunnels. O.A.T. will also arrange a monorail ride for travelers.

Day 6

Seoul • Daegu • Overnight Stay at Donghwasa Temple

This morning, we'll enjoy breakfast at our hotel before departing by train (about three hours) to Daegu, a city archaeological findings show has been populated since pre-historic times. After centuries of transformation, the years between 1960 and 1980 saw Daegu developing a burgeoning electronics industry, and today it's a hot spot for fashion and technology.

After stopping for lunch at a local restaurant, our adventure takes us to Donghwasa Temple, where our discoveries reveal a side of Daegu that harkens back to its ancient roots. Upon arriving at the temple, we'll meet with a resident Buddhist monk who will give us an orientation tour of the temple. Tonight, we'll partake in a special Buddhist dining ceremony, a discussion on Korean Buddhist culture, and a meditation session.

As the night winds down, we sleep as our hosts do, enjoying an overnight stay in Buddhist living quarters on thin, futon-like floor mats. Each room includes air conditioning and a private bathroom with a shower. While these clean but minimalist accommodations are much simpler than those we'll enjoy elsewhere on the trip, in return we'll be repaid with a truly unique experience—the chance to observe and take part in the Korean Buddhist way of life.

Day 7

Daegu • Overland to Gyeongju

Today we'll have the option to bask in the glory of the Big Standing Buddha with temple staff. Or, for those who prefer to sleep in a little more, we'll all convene for breakfast. Then we'll wrap up our time in Daegu with an outdoors meditation walk before departing for Gyeongju.

Perched at the lip of the East Sea, Gyeongju was a capital of the Silla rulers for a millennium starting in 57 BC. With such a storied past, Gyeongju houses an abundance of historic treasures—including South Korea's largest collection of tombs, temples, rock carvings, pagodas, palace ruins, and Buddhist statuary. In fact, this is how the city got its nickname of "the Museum Without Walls."

After checking in and getting situated at our new hotel, we'll explore the Royal Tomb Complex, where we'll enjoy a walking tour of the remains of the Silla Kingdom. Then, we'll enjoy lunch at a local restaurant.

Then, we will return to the hotel. Dinner is on your own, but remember to ask your Trip Leader about the best local spots.

We'll begin today's explorations at Yangdong Folk Village, a UNESCO World Heritage Site, where a specialist will lead us on an exploration of this representative clan village whose roots date back to the Joseon dynasty. Laid out to incorporate the surrounding natural beauty, the village boasts timber-framed houses, Confucian schools, pavilions, and commoners' huts.

Yangdong was often immortalized by the poets of the 17th and 18th centuries, and you'll see why on our walking tour. Our guide will speak the traditional language, which our Trip Leader will translate, offering the most authentic glimpse of life going back centuries. We'll enjoy an included lunch at Yangdong and then return to our hotel to enjoy some time at leisure.

Tonight we'll dine in a local restaurant, stopping on the way for a walk through the park at Anapji pond, the site of the former Silla palace complex and royal garden.

Today, we'll witness some more of Gyeongju's historic treasures—beginning with Bulguksa Temple. Hailed as one of Korea's finest ancient monuments, this temple is the crowning jewel of Silla architecture. Erected in the sixth century, Bulguksa is known for its double staircase, grand halls, statuary, and for having not one but two pagodas (a rarity). One of them is simple and austere, the other elaborate and ornate. Both are officially designated as national treasures, as are four of the temple's lovely bridges. Today, the entire complex is a UNESCO World Heritage Site.

Our discoveries continue at yet another UNESCO site: Seokguram Grotto. This man-made eighth-century grotto was designed specifically to house a massive Buddha statue positioned to face out to sea. The Buddha has one hand draped toward the earth (to show his connection to this life) and the other resting in the meditative position on his lap (showing his contemplation). However, it is not only the Buddha that makes an impression: The interlocking 360 stone slabs forming the rotunda above him reveal a memorable engineering feat as well—especially considering the great distance and treacherous mountain paths builders had to cross to deliver the granite.


The rest of the afternoon is at leisure, and lunch and dinner are on your own today. Please Note: This is a very physically-active day, so dress accordingly.

Day 10

Gyeongju • Flight to Tokyo

Today we bid farewell to South Korea, transferring overland to Busan for our flight to Narita, Japan. Upon our arrival in Narita, we will be greeted by our Japanese Trip Leader, who will take us to our hotel. Tokyo is a feast for the senses—a city where one of the world's tallest towers (the 2,000-foot-high Sky Tree) coexists with humble Shinto shrines nestled along narrow alleys. It offers whatever kind of cultural experience you desire: You can dine here at more Michelin-starred restaurants than anywhere else on Earth, follow cobbled lanes once walked by geishas, stroll among the cherry trees, or bask in the up-all-night neon glow of Asia's busiest city.

After lunch at Shinshoji Temple, we will have the opportunity to explore this tenth-century Buddhist temple. After checking in to our hotel, the night is at leisure. Dinner is on your own, but your Trip Leader will have many different suggestions for activities and places to eat.

Note: Today is a very physically active day. Please wear comfortable walking shoes and bring walking sticks if needed.

Day 11

Tokyo • Tokyo Walking Tour

After breakfast at our hotel, we will explore more of Tokyo, including seeing the city from Tokyo Tower. Then, we depart for Ryogoku where we'll visit the Ekoin Temple Graveyard. Home to the "Mound of a Million Souls," the monument pays tribute to the 100,000 citizens who died in a 17th-century earthquake.

Afterwards, we leave for Asakusa where you'll enjoy lunch on your own. Make sure to ask your Trip Leader about the best places to go. Then, we enjoy traditional Japanese dance at a local dance studio before departing to the hotel.

Later on, we will depart for Shibuya where we'll enjoy an izakaya-style dinner. Considered the Japanese version of tapas, dishes are ordered as desired and delivered as they are made. This kind of restaurant allows for great conversation, so raise a glass of sake and give a hearty "kanpaií" (cheers) to your fellow travelers. Afterwards, we will return to our hotel. Please Note: Today is typically a very active day, so wear comfortable shoes and bring a walking stick if needed.

After breakfast, we ride the rails, first boarding a local train into Tokyo station, and then experiencing the thrill of riding the lightning-fast bullet train from Tokyo to Nagoya. The Japanese call this train the shinkansen. It is one of the world's finest quick-transit trains, and still among the fastest trains in the world, traveling at speeds of up to 200 mph. We'll then round out our travel with an hour-long ride on the local train to Ise Station.

After arriving in Ise, we'll pause for lunch on our own at the famous Ise Shrine, which is actually a collection of many shrines—a riverside complex with some structures dating back 2,000 years. We'll enjoy a walking tour through the shrines before returning to check in to our hotel in Toba.

Tonight we'll enjoy a ryokan-style dinner in the hotel restaurant, where the floors are lined with tatami mats and guests wear yukata robes. It's a transporting experience that will offer us a glimpse of life along the Edo-era trade highways of 17th-century Japan.

Day 13

Toba • Toshi Island

After breakfast, we head to Mikimoto Pearl Island, the birthplace of pearl farming. The pearls here are collected by ama, "sea women," who free dive without a breathing apparatus. Though now most famous for pearl-gathering, ama also dive for octopus, lobster, sea urchins, and other marine delicacies along the coast. We'll witness the ama in action, then learn more about the history of their efforts at the Pearl Museum.

Next, we'll immerse ourselves in seaside life of Toba Bay. Once the domain of pirates and then the hub of the Edo-era royal navy, Toba Bay faces the Pacific and is rich with oysters and pearls. We'll cruise its waters on our way to Toshi Island, where we'll meet up with the local ama for a discussion about their profession and lifestyle. It'll all come full circle when we join them for lunch, and we get to taste the seafood the divers caught.

Cruising back to Toba this afternoon, we'll stop to visit a pearl farming family where we'll get hands on experience harvesting pearls. Tonight, we enjoy dinner together at our hotel.

Day 14

Toba • train ride to Kyoto

After breakfast this morning, we'll depart for Kyoto by train, with time for lunch on your own upon arrival. After checking in to our Kyoto hotel, we'll enjoy a walking tour of the Arashiyama district, an area in Western Kyoto famous for it's scenic beauty and historic artifacts. Our discoveries today will begin with Tenryuji Temple, a UNESCO World Heritage Site and important Rinzai Zen Buddhist temple that dates back to 1339.

We'll continue with a visit to Okochi Sanso, a five-acre mountain villa previously owned by a famous Japanese actor. The villa and surrounding land is now open to the public and includes a beautiful garden that overlooks Kyoto. We'll pause to take in the scenic views and enjoy some Japanese tea and cake before we depart for our hotel, stopping at the famous, otherworldly Arashiyama bamboo grove en route. Dinner tonight is at a local restaurant.

After breakfast at our hotel, we'll enjoy a full day of sightseeing in Kyoto—Japan's imperial capital from the eighth to the 19th century. Our discoveries include Kinkakuji Temple, a UNESCO World Heritage Site. The striking architecture of Kinkakuji, also known as the Temple of the Golden Pavilion, dates from 1397, when it was built by the third shogun (military commander) of the Ashikaga Shogunate. The reflection of the pavilion on the water of the adjacent pond produces a breathtakingly beautiful and world-famous view.

Then, we visit the sprawling Nijo Castle complex, whose grounds span nearly 70 acres and are home to multiple palaces, gardens, and water features. Among the most storied of its properties is Ninomaru Palace, which boasts "nightingale floors," in which wooden floorboards were designed to chirp a birdlike noise if intruders entered.

This afternoon, we'll enjoy lunch at a local restaurant. The balance of the afternoon is free for discoveries and dinner on your own. Or you may join us for an optional Appreciation of Japanese Traditional Music tour including dinner at a local restaurant. Later this afternoon, our small group will depart for the home of Japanese musicians for a brief lecture on traditional Japanese instruments and a private concert. After the performers finish, we may even try our hands at some of the instruments as well. Then, we'll continue to the Higashiyama district to witness the Path of Ishibei and the Path of Nene before an included dinner at a local restaurant.

Today, our excursion takes us to the distinctive city of Nara, which was the capital of Japan before Kyoto. We will visit two UNESCO World Heritage Sites in Nara: Todaiji Temple and Kasuga Shinto Shrine. As we approach Todaiji Temple's Daibutsu-den Hall, you will first be impressed by its massive size, as it is the largest wooden building in the world. It is also one of the major historic temples in Japan and contains valuable artifacts. Here, we'll admire the Daibutsu—an impressive 52-foot Buddha statue. As we continue to explore Todaiji, we'll likely notice another charming feature of its park area: its tame, free-roaming deer, which were traditionally regarded as the messengers of the Shinto god Kasuga. If you want a close-up introduction to them, you can purchase shika senbei (special biscuits) to feed them, but be prepared to be very popular with these lovely creatures when you offer them food.

We'll also visit the Kasuga Shinto Shrine, which dates back to AD 768. Here, we'll stroll along the shrine's wooded paths, admiring its impressive collection of 3,000 stone lanterns. After lunch at a local restaurant in Nara, we'll continue to the lovely town of Fushimi, where we'll visit one of the most popular shrines in Japan: Fushimi-Inari.

This evening we'll enjoy our Farewell Dinner at a local restaurant before returning to our hotel.

After breakfast, transfer by train to Osaka for your flight home, or on to Hiroshima if you're taking our post-trip extension.
POST-TRIP EXTENSION:

Hiroshima

3 nights from only $1395

Built on an island chain in the Ota River Delta, Hiroshima will always be remembered for the events of August 6, 1945. But in the years since, the city has rebuilt, grown, and created the Peace Memorial Park. Extend your Japanese adventure and get to know this lively international city.

View Extension Itinerary