Forgot Your Username
If you have forgotten your username, please provide your email address in the box below. We'll send you an email with your requested username. If you are having trouble, please call us toll-free at 1-800-221-0814.
Email Sent
You'll receive an email in a few minutes. Please check this email to find your requested username.
If you do not receive an email or you are having trouble logging into My Account, please call us at 1-800-221-0814.
South Korea: Seoul, Daegu, Gyeongju • Japan: Tokyo, Toba, Kyoto
17 Days from only $6095 including international airfare
FROM
$6095
17 DAYS
$359/DAY
including international airfare
16 DAYS FROM $5095 Small Group Adventure Only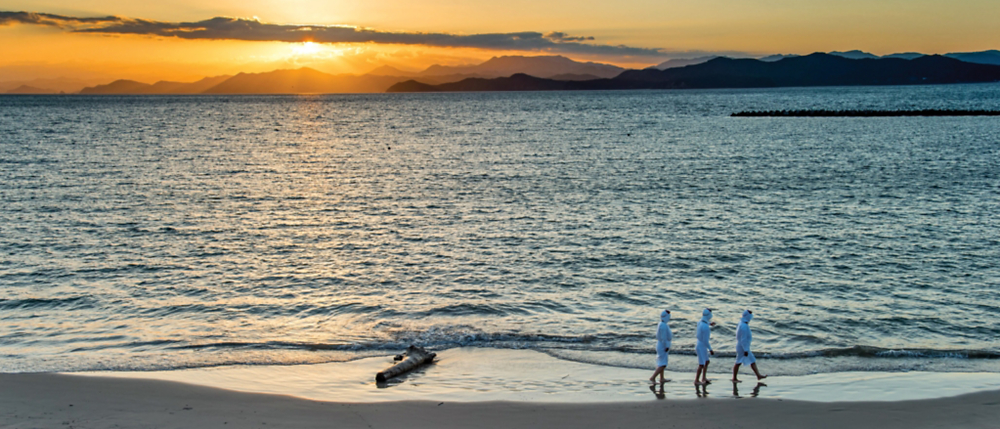 Interested in what the climate and weather will be like on this trip? Take a look at the type of climates you'll encounter, expected precipitation, and average temperatures by month for destinations you'll visit.
Select the location you want to learn more about:
Most of Japan lies in a temperate zone with weather conditions similar to the east coast of the United States. Spring can be very unpredictable and temperatures often fluctuate, and the plum and cherry blossoms touch the entire landscape with splashes of whites and pinks. June and July bring the summer rains. Weather during September can be briefly turbulent, with some fast-moving thunderstorms inland and occasional typhoons over the ocean. Autumn is spectacular, with slightly cool days, clear blue skies, and stunning foliage. Winter days are chilly but temperatures don't often drop below freezing.

| Month | Average High | Average Low | Average Precipitation |
| --- | --- | --- | --- |
| Jan | 48 | 35 | 2.0 |
| Feb | 49 | 36 | 2.8 |
| Mar | 54 | 41 | 4.2 |
| Apr | 64 | 50 | 5.1 |
| May | 72 | 58 | 5.7 |
| June | 76 | 66 | 6.9 |
| July | 82 | 71 | 5.3 |
| Aug | 86 | 75 | 5.8 |
| Sept | 79 | 69 | 8.5 |
| Oct | 69 | 58 | 7.6 |
| Nov | 61 | 49 | 3.8 |
| Dec | 53 | 40 | 2.1 |

| Month | Average High | Average Low | Average Precipitation |
| --- | --- | --- | --- |
| Jan | 50 | 36 | 2.5 |
| Feb | 51 | 37 | 2.4 |
| Mar | 57 | 42 | 4.9 |
| Apr | 66 | 51 | 5.5 |
| May | 73 | 59 | 5.6 |
| June | 78 | 66 | 6.6 |
| July | 85 | 73 | 7.2 |
| Aug | 88 | 76 | 7.3 |
| Sept | 82 | 70 | 8.5 |
| Oct | 72 | 59 | 9.3 |
| Nov | 63 | 50 | 4.3 |
| Dec | 55 | 41 | 1.8 |

| Month | Average High | Average Low | Average Precipitation |
| --- | --- | --- | --- |
| Jan | 42 | 34 | 11.3 |
| Feb | 43 | 33 | 7.6 |
| Mar | 50 | 37 | 6.5 |
| Apr | 62 | 47 | 6.2 |
| May | 70 | 55 | 5.6 |
| June | 77 | 64 | 7.2 |
| July | 83 | 72 | 8.8 |
| Aug | 87 | 74 | 6.4 |
| Sept | 79 | 66 | 9.5 |
| Oct | 68 | 55 | 8.2 |
| Nov | 58 | 46 | 10.1 |
| Dec | 49 | 38 | 13.3 |

| Month | Average High | Average Low | Average Precipitation |
| --- | --- | --- | --- |
| Jan | 46 | 30 | 2.2 |
| Feb | 48 | 32 | 2.6 |
| Mar | 53 | 33 | 4.3 |
| Apr | 66 | 44 | 5.9 |
| May | 73 | 51 | 5.7 |
| June | 80 | 60 | 9.2 |
| July | 87 | 69 | 8 |
| Aug | 89 | 71 | 5.8 |
| Sept | 82 | 64 | 7.9 |
| Oct | 71 | 51 | 5 |
| Nov | 60 | 41 | 3.2 |
| Dec | 51 | 32 | 2.1 |

| Month | Average High | Average Low | Average Precipitation |
| --- | --- | --- | --- |
| Jan | 47 | 35 | 1.9 |
| Feb | 48 | 35 | 2.6 |
| Mar | 54 | 40 | 4.2 |
| Apr | 64 | 49 | 6.5 |
| May | 71 | 57 | 6.1 |
| June | 77 | 66 | 10 |
| July | 84 | 74 | 9.1 |
| Aug | 87 | 75 | 4.3 |
| Sept | 80 | 68 | 7.5 |
| Oct | 71 | 57 | 4.2 |
| Nov | 61 | 47 | 2.6 |
| Dec | 52 | 39 | 1.8 |

| Month | Average High | Average Low | Average Precipitation |
| --- | --- | --- | --- |
| Jan | 33 | 21 | 1.0 |
| Feb | 38 | 25 | 1.4 |
| Mar | 49 | 35 | 2.2 |
| Apr | 62 | 46 | 3.0 |
| May | 72 | 55 | 4.5 |
| June | 79 | 64 | 6.8 |
| July | 82 | 71 | 18.0 |
| Aug | 84 | 72 | 16.2 |
| Sept | 77 | 63 | 7.2 |
| Oct | 66 | 51 | 2.4 |
| Nov | 51 | 38 | 2.4 |
| Dec | 38 | 27 | 1.0 |

| Month | Average High | Average Low | Average Precipitation |
| --- | --- | --- | --- |
| Jan | 33 | 21 | 1.0 |
| Feb | 38 | 25 | 1.4 |
| Mar | 49 | 35 | 2.2 |
| Apr | 62 | 46 | 3.0 |
| May | 72 | 55 | 4.5 |
| June | 79 | 64 | 6.8 |
| July | 82 | 71 | 18.0 |
| Aug | 84 | 72 | 16.2 |
| Sept | 77 | 63 | 7.2 |
| Oct | 66 | 51 | 2.4 |
| Nov | 51 | 38 | 2.4 |
| Dec | 38 | 27 | 1.0 |